Two Norwegian gold medals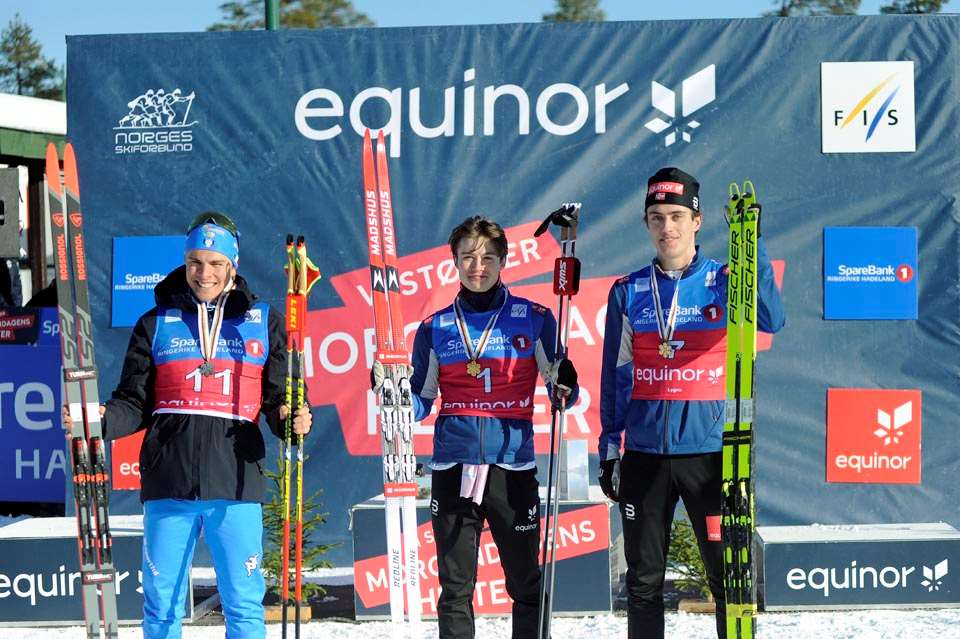 The host nation Norway took two gold medals under great conditions in the sprint at the junior World Championship at Lygna today.
Maria Hartz Melling was looking strong throughout the day, and also took the lead in the final for the junior ladies. Swedish Maerta Rosenberg challenged her, but in the end it was Melling who could celebrate the gold.
Russian Elizaveta Bekisheva took the bronze medal. In the end, six nations represented the six top spots.
-I felt better every heat. It was a tough final, but I had extra power in the end. It's a lot of fun getting a gold medal at our home field, the gold winner Maria Hartz Melling says.
-I'm very happy about the silver medal. It was a tough final, Maerta Rosenberg says.
-I felt strong, but was unlucky in the last hill and fell, Elizaveta Bekisheva says.
It was dramatic in the men's class. Johannes Lønnestad Flaaten and Swedish Edvin Anger were head to head up the last hill, but Anger got hooked. He held his position, but fell in the last downhill.
-It felt good to win at home. It ended up being high speed from the start of the final, but I kept my focus, gold medalist Lønnestad Flaaten says.
Elia Barp from Italy was just as happy as the gold medalist. He worked hard for the silver medal.
-I didn't expect this prior to the Championship. To me, a medal is extremely fun, he says.
The third place went to Aleksander Eide Holmboe from Norway.
-I'm disappointed about the final and my placement, he says.