Three medals - three attempts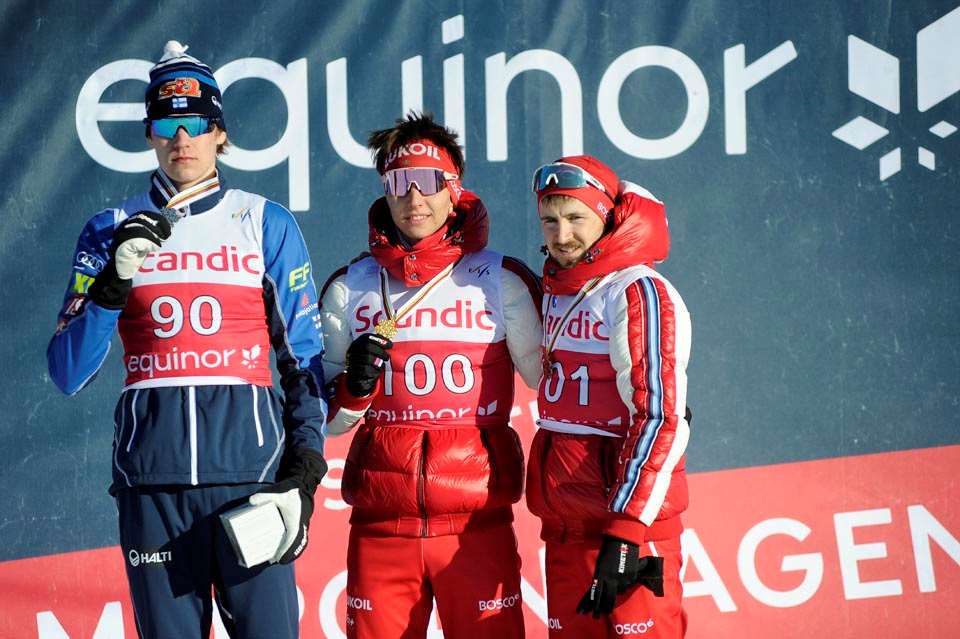 Saveliy Korostelev was in a class of his own, securing the gold medal in the 10km classic at the junior World Championship in Lygna, Norway.
That leaves the Russian with three medals so far in the Championship; silver in the mass start, gold in the relay and gold in the classic today.
-This was the best ski race in my career so far. I started out with a tough pace, and managed to hold it all the way in, the World Champion says.
It was a very close race in the run for second place, where Finnish Niko Antolla was 0,8 seconds faster than Alexander Ivskin. The duo was 21 and 22 seconds behind the gold winner.
-There were a lot of challenging hills, but I'm happy about my finish and the silver medal, Antolla says.
-I'm a bit tired after two races this week, but I'm happy about the bronze medal, Ivskin says. He has two gold medals from the championship so far.
The best Norwegian athlete was Henrik Kvennaas in 5th place, 40 seconds behind the winner.