Russian favorites takes the victory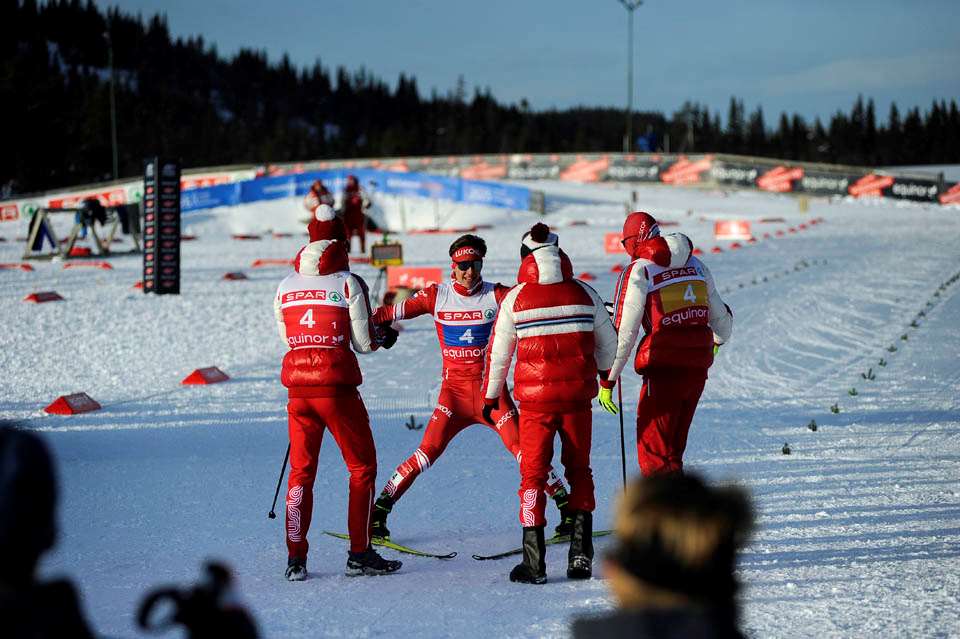 The favorites from Russia won the men's relay at the junior WC in Lygna, Norway.
They got a gap on the third leg, and during the final leg there was never any doubt about who was going to take the gold. Russia won, 21,8 seconds ahead of host nation Norway. USA got the third podium spot, 22,4 seconds behind the winner.
- It was very windy so it was a challenging race. I had great skis, so thank you to the service team and the rest of the team, Saveliy Korosteleva says. Korosteleva did the final leg for Russia, and he shares the gold with Nikita Rodionov, Alexander Ivskin and Nikita Denisov.
In the race for the silver medal, Norway won after getting a gap in the last hill.
- It was the best we could ask for today, so we are happy. Russia was very strong and we couldn't challenge them today. They have obviously trained very well, so we have a big job ahead of us to be able to catch up some ground, Preben Horven says. Horven did Norway's first leg, followed by Johannes Lønnestad Flåten, Nikolai Eide Holmboe and Aleksander Eide Holmboe.
The USA was vey happy about a medal and celebrated as if they had just won the gold.
- We are super proud and very happy. In advance, we had hoped to be able to fight for a medal, but it was still a challenging task, first leg finisher Michael Earnhart says. Brian Bushey, Walker Hall and Will Koch were the three other Americans to get a bronze medal today.