Russian double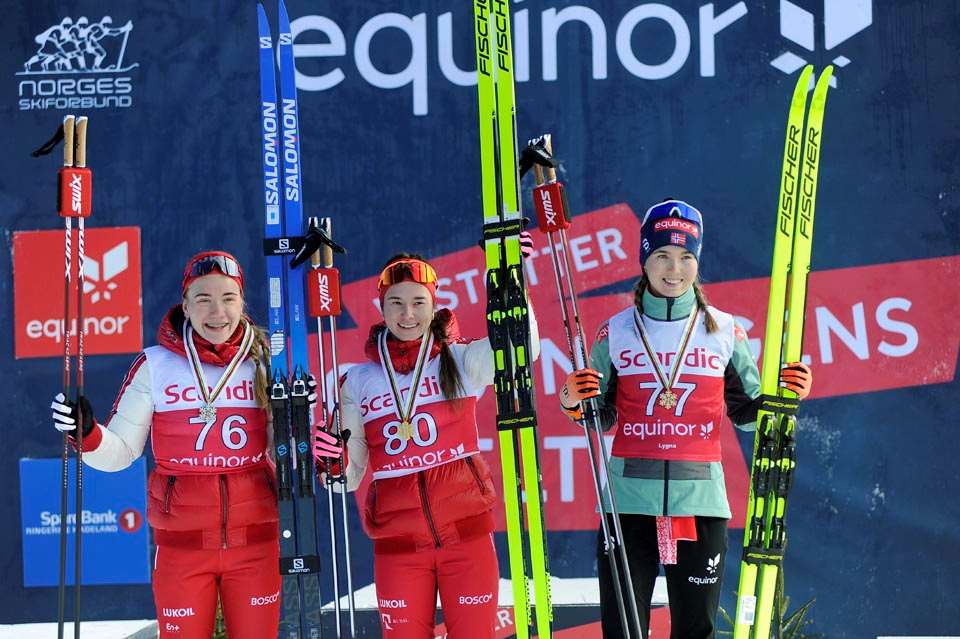 The Russian junior ladies took the two top spots in the women's World Championship 5km classic at Lygna, Norway today.
Dariya Nepryaeva won, 2,9 seconds ahead of her team mate Elizaveta Bekisheva. The Norwegian Emma Kirkeberg Mørk got the bronze medal, only 4 seconds behind the winner.
-It's hard to describe a gold medal, but I'm very happy. It's a tough course with many uphills, the winner Dariya Nepryaeva says.
For Elizaveta Bekisheva is was emotional to get the silver medal.
-It's hard to talk about my emotions right now. I tried my best, and the silver medal means a lot to me, she says.
Emma Kirkeberg Mørk was only seconds away from the gold, but was still happy.
-I felt good in today's race. I'm very pleased about the bronze.