Norwegian gold on the relay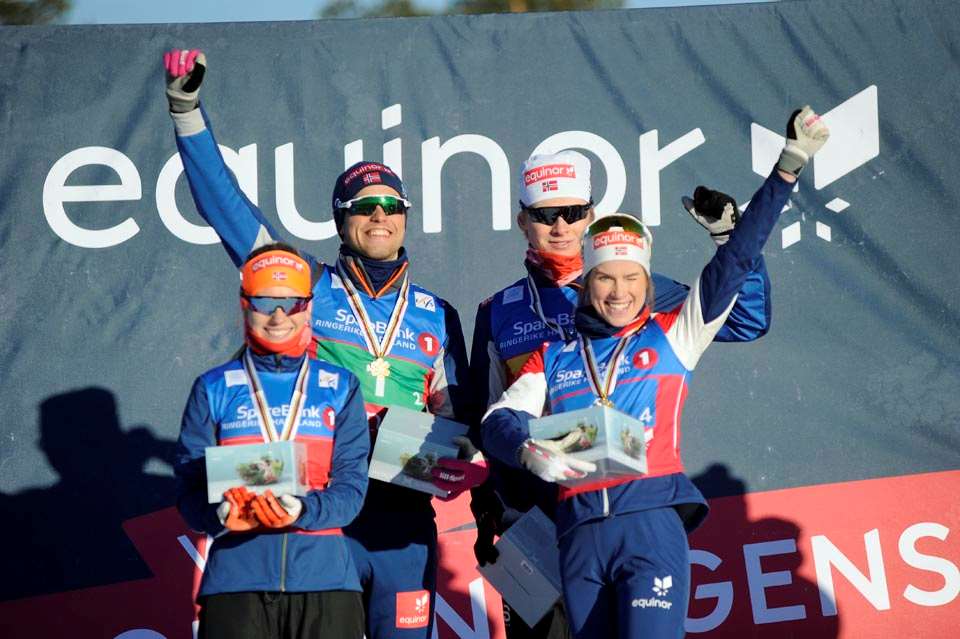 At the finishing race in the U23 World Championship, Norway took the gold medal in the mixed relay.
They pulled ahead of France on the last leg and won by 7,5 seconds. Russia, with Olympic gold medalist Veronika Stepanova, got into the third position during the last leg. They won the bronze 12,2 seconds behind Norway.
-We are very happy about the gold medal. I got the best possible position heading out on the last leg. I held back a bit on the first 2,5km lap, last leg athlete for Norway, Kristin Austgulen Fosnaes says. Mari Folkvord, Håvard Moseby and Andreas Fjorden Ree were also on the winning team.
France was happy about their silver medal.
-It's crazy to get a silver medal. The team gave me good starting point that I managed to keep, Eve Ondine Duchaufour says after her last leg. She was joined by her team mates Melissa Gal, Theo Schely and Jules Chappaz on the podium.
The Russian bronze medal team consisted of Anastasiya Faleeva, Ivan Gorbunov, Denis Filimonov and Veronika Stepanova.
-I want to thank Norway for a great event, Stepanova says.