Millimeters separate the gold and silver medalists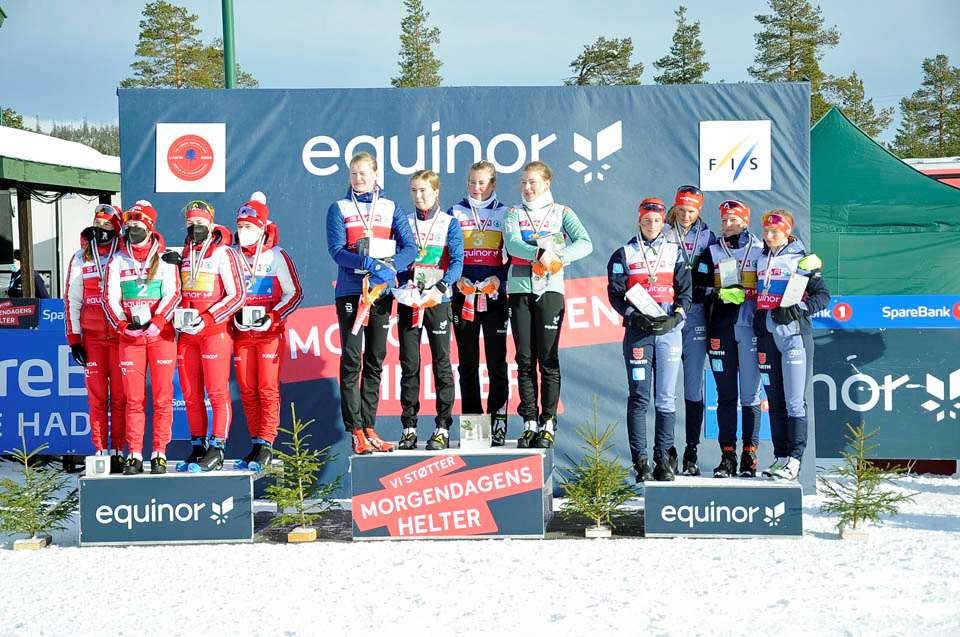 The winner of the women's relay at the junior World Championship in Lygna, Norway, was decided on the last meter.
Anna Heggen and Noway won the gold ahead of the Russian team with Elizavola Bekisheva. A photo finish was needed to announce the winners.
-My only focus was to sprint as fast as possible towards the finish line. The fact that we ended up winning the gold was fantastic, Anna Heggen says.
This was a very special moment for Anna in particular, who grew up only half an hour away from Lygna.
-It's fun to be able to take the gold at my home field with family and friends around, she says.
The Norwegian winning team consisted Maria Hartz Melling, Emma Kirkeberg Moerk, Tuva Anine Brusveen-Jensen and Anna Heggen.
Silver medalist Russia was disappointed. The team was made up of Evgenya Krupitskaya, Dariya Nepryaeva, Anne Kozhinova and Elizayela Bekisheya.
-It was a very tough relay. We thought we won the gold, so we're quite upset. That's why it's hard to be happy about the silver, the Russian ladies says following the jury's decision.
Germany takes home the bronze medal. Their team consisted of Verena Veit, Gemana Thannheimer, Lar Dellit and yesterday's gold medalist on the mass start, Helen Hoffmann.
-We are very happy to get a medal today. There are a lot of good teams here, so you have to work hard for it, second leg athlete Gemana Thannheimer says.