Finnish gold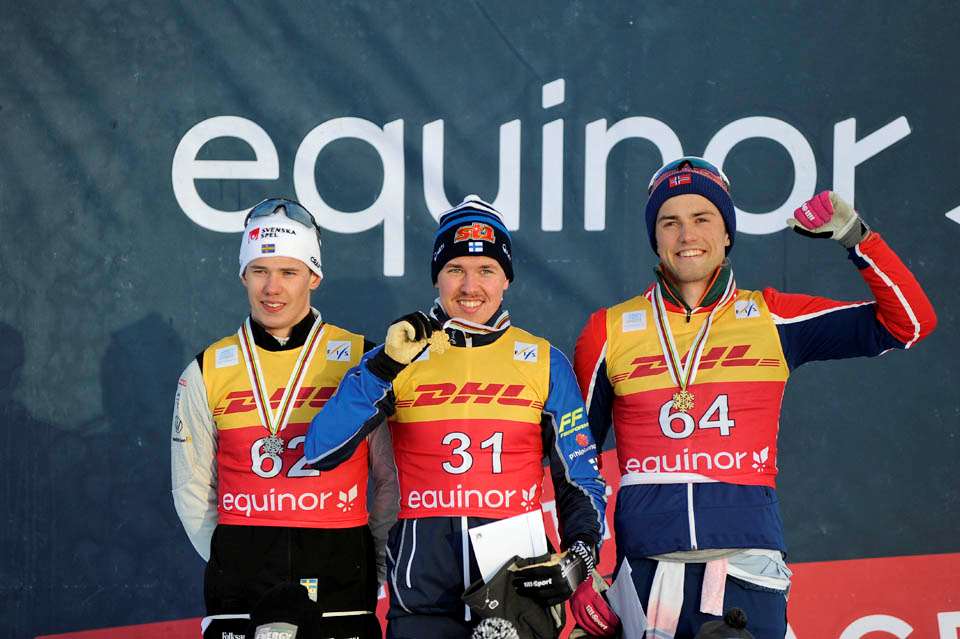 Arsi Ruuskanen is the new U23 World Champion in 15km classic that was held at Lygna, Norway.
The winner from Finland was not amongst the favorites, but did a very strong race in the tough tracks at Lygna ski center. He had an early start number and won 6,7 seconds ahead of the Swede Leo Johansson. Norwegian Håvard Moseby got the third podium spot, 28,1 seconds behind the winner. Swizz Cyril Faehndrich was only two seconds away from the bronze medal.
-I'm very happy about this gold medal. It was a big surprise for me, but I pushed hard today, the Finnish gold medalist says.
Leo Johansson, who has a few World Cup starts, was one of the biggest favorites leading up to the race.
-I went out a bit too hard, so it got tough in these tracks, he says.
The Norwegian bronze medalist was also happy.
-It ended up being a tough race, but I didn't feel that good in the beginning. As the race went on, I focused on the bronze medal and I'm very happy that I got it.