Big celebrations from the gold winners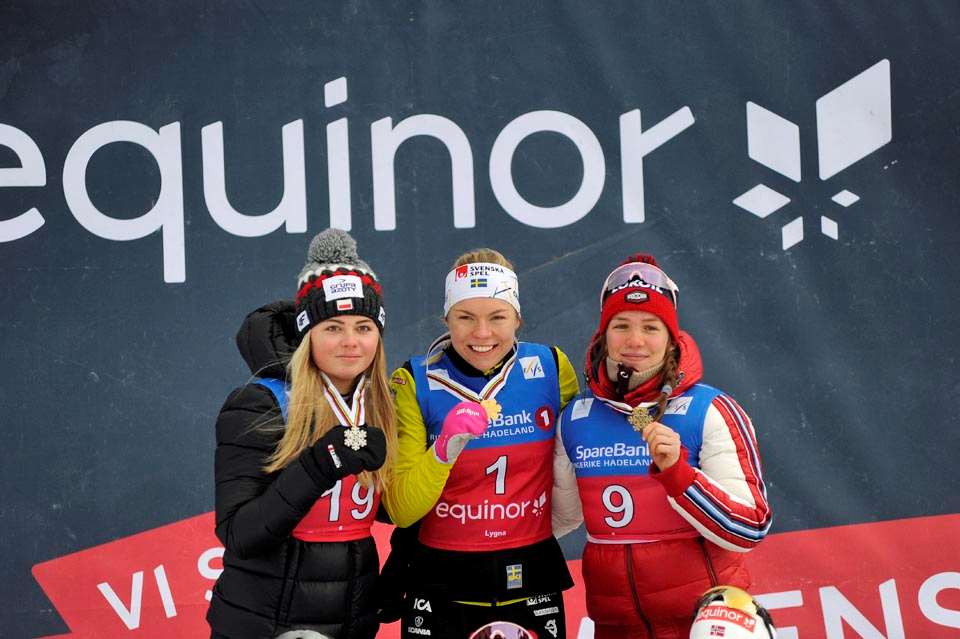 Swedish Moa Hansson and Swiss Valerio Grond showed big emotions and joy when they won the U23 World Championship sprint finals in Lygna, Norway.
The heats ended up being very exciting and with close matches on the finishing stretch. In the women's final, the prologue winner Moa Hansson was in a class of her own.
-I felt really good today. I tried to be smart and save some power during the windy heats, and I felt strong in the final, the gold medalist says.
Polish Monika was also very happy. She won the sprint towards the finish line against Russian Nataliya Mekryukova with only one hundredth of a second. Norwegian Hanne Wilberg Rofstad ended up in fourth place.
-The fact that I got a medal in the WC is very unexpected. But I felt good in the final, the smiling Polish medalist says.
-I'm happy to get a medal today, the Russian bronze winner says.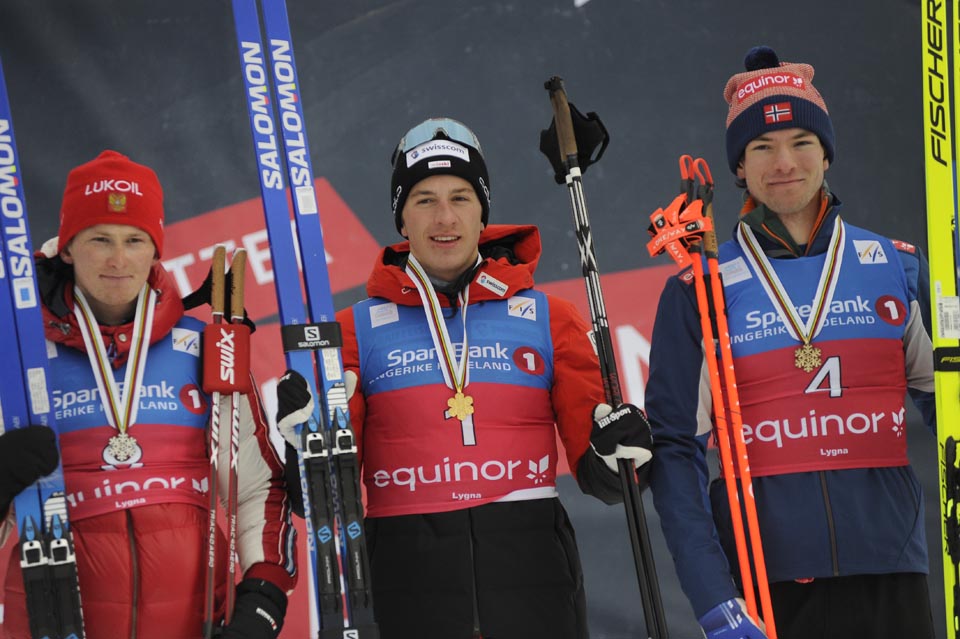 Valerio Grond from Switzerland has had a great season with strong results in the World Cup. After winning the gold in the U23 World Championship, he was a very happy man celebrating in the finishing area.
-This is unbelievable . I have won a gold medal! This race has been on my mind throughout the whole season. The semifinal was particularly hard, but this was amazing, the gold medalist said after the final.
Russian Denis Filimonov won the silver medal.
-I'm very happy about getting a medal.
Magnus Øyaas Haabrekke from Norway beat his team mate Ansgar Evensen on the final stretch, securing the bronze medal.
-I'm very pleased about the bronze medal today. I didn't expect this, he says.